Lower your answering service costs today, here's how
Whether you are a small or large brokerage there are many calls you have to manage showings and confirmations. Whether it is through an answering service or you handle them on your own, it takes a tremendous amount of time. This costs you your valuable time to self-coordinate or money for an answering service to manage it.
Answering services are expensive because it typically charges by the minute. It can take up to 8 minutes for an answering service to complete a booking request.
Why does it take so long? They have to take the call, send the appropriate notifications to the right people, call your sellers or tenants to coordinate a time, then make confirmations with the buying agents/offices before releasing a lockbox code.
All these tasks involve a lot of phone calls which are costing you every minute. If your team has a hot listing, you will definitely have a high monthly bill. The graph below shows many showings a red-hot listing in Toronto had, which ended up costing $343 for one listing!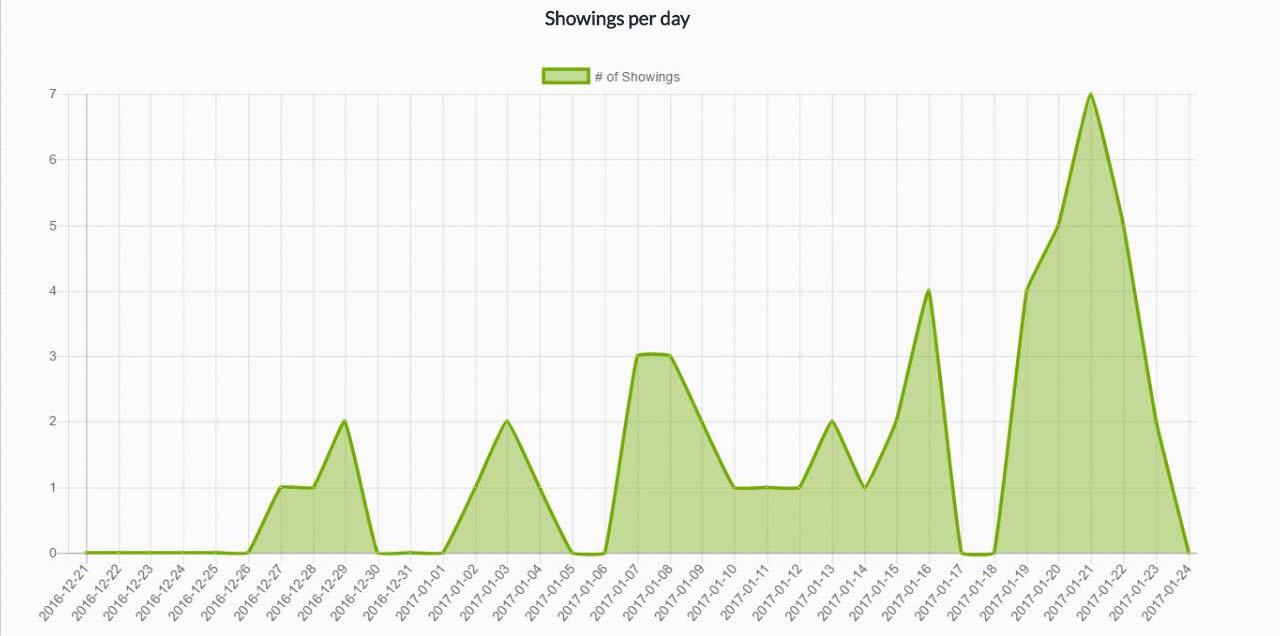 By using Schedulock, you can reduce the time spent on the phone by 66 percent and significantly reduce answering service costs. We do this by automating the majority of the time-consuming tasks required to schedule and confirm showings for your listings.

How does it work?
The answering service, front desk, and/or agents would take the calls as normal. They would the book the showing in Schedulock, and we handle what was traditionally a manual outbound phone call process.
We automatically:
Authenticate agents
Send instant notifications (text/email/mobile app)
Allow your sellers, tenants or agents to easily confirm showings through text/email/mobile app
Release lockbox codes to co-op agent directly through a secure hyperlink
Send feedback requests to the co-op agent
When your clients are notified, they can accept or decline showings through various platforms while still providing your entire team visibility and control over all of their listings and showings.

Schedulock also provides all of your listings on MLS with an online booking button which allows buying agents to easily book showings directly from Stratus and not having to call into the office.
To learn more about how it works, read our article What is a Centralized Showing System?